Quick Start
Click the button below and add FeedbackBot to your Discord server. Requires Manage Server permission.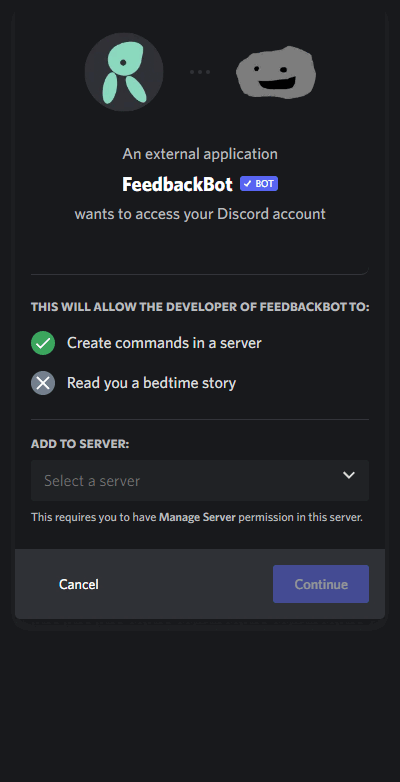 FeedbackBot will create a fbb-admin channel and prompt you through the full setup process.
If something went wrong with your setup, or if you have other bots that manage channel permissions, you can give FeedbackBot Administrator permissions using this link.